Top Quality and Freshness
At Rustic Grill you'll find we offer fresh and top quality ingredients presented with a seasonal flare. Our cozy, charming, and friendly atmosphere is the perfect place to unwind with friends or enjoy dinner with the family. From our extensive wine list to our childrens menu, there's something for everyone. We are great food in a friendly unpretentious environment.

Rustic Grill introduces each month different wines for your choosing. This allows you to try different domestic and international wines at an affordable price. Stop in and try a glass!

Click the link below to view our Winter Menu!

Simply Good Food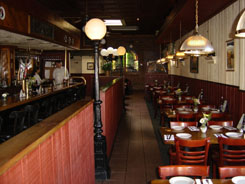 Our appetizers are split into two sections, our specialty items such as our Chicken Chimichangas or Spinach Artichoke Spread and our classic favorites like Coconut Shrimp or Buffalo Calamari. Then you can move on to a soup or salad. Try our French Onion soup, or soup du jour or maybe even try one of our specialty salads!

For your main entree, our great list of creative pastas include everything from a classic Rigatoni a la Vodka, to a house favorite Linguini Del Mar, to a scrumptious Shrimp Risotto. We have a selection of fresh fish, steaks, and chicken. We proudly carry Pellegrini Meats and fresh local Fish. Our cuisine reflects our chef's classical french training and his passion for latin flavors. Although our menu represents New York, a beautiful global melting pot of different cultures and their unique flavors! In the mood for something simple? Then try one of our critically acclaimed juicy half pound Angus all beef burgers or a personal focaccia crust pizza made to order. The kids can also enjoy a great meal from our childrens menu with a free soda and ice cream!

Wine Anyone?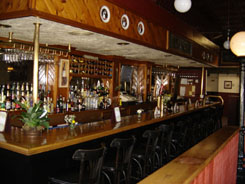 At Rustic Grill we have a hand selected wine list. The owners do not pick our wines by name or popularity but by taste and quality. They try to weed out the pretentiousness and select what is pleasant to your palate. You can unwind at the bar with a simple glass or enjoy a bottle of wine with friends and family during dinner. From Yellowtail Australian wines to Ferrari-Carano "Tremonte" Chardonnay, we've got a favorite wine for you!

cheap nfl jerseys